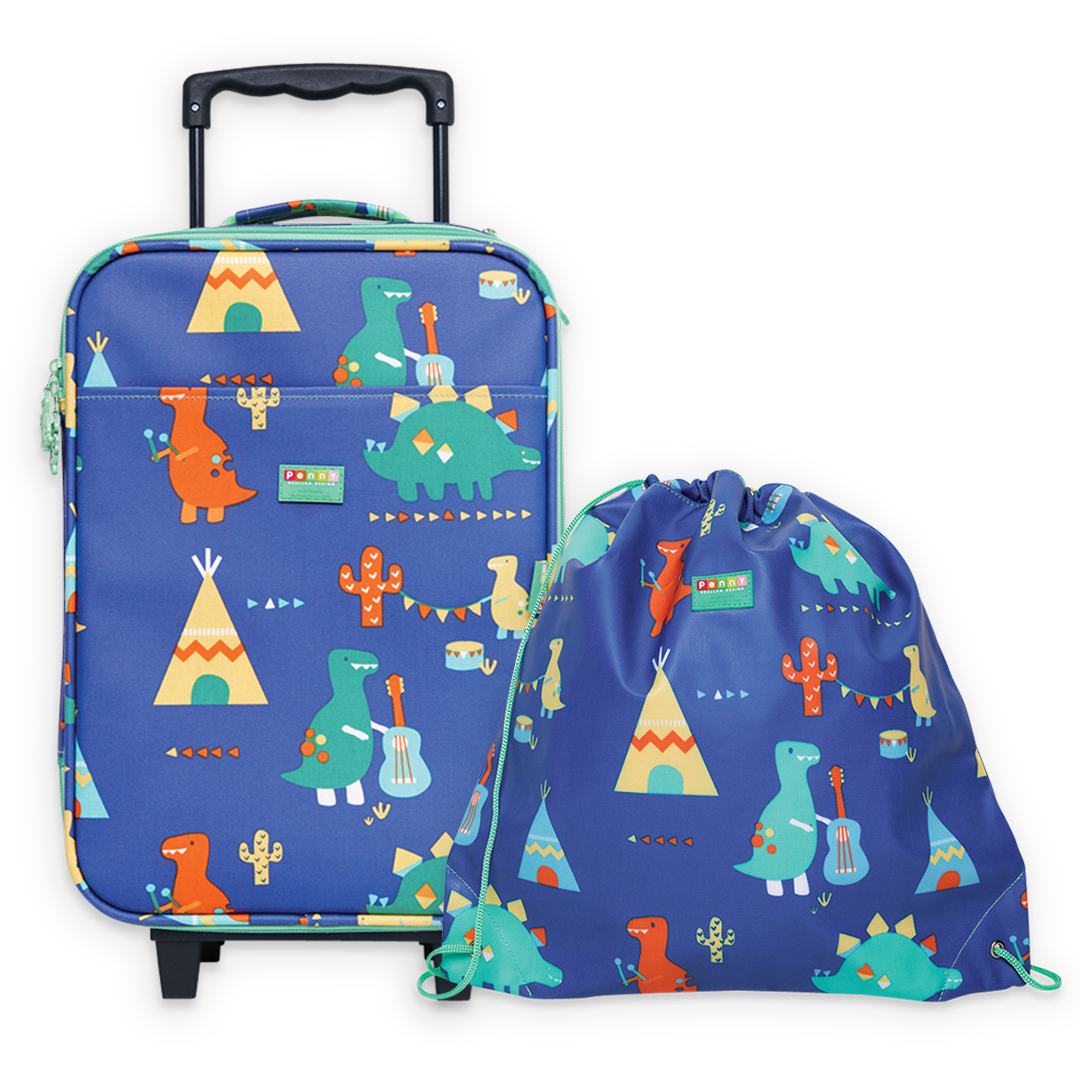 Regular price
$109.95 AUD
Sale price
$109.95 AUD
Regular price
$124.90 AUD
Tax included.
or make 4 interest-free payments of $27.49 AUD
Travel Pack - Dino Rock
Regular price
$109.95 AUD
Sale price
$109.95 AUD
Regular price
$124.90 AUD
Product Description
Shipping Details
Travel Pack
Wherever your family adventures take you, our Travel pack has your basic needs covered — at great value! Our lightweight, lined Wheelie Bag is carry-on friendly and easy to pack in the car, with enough room for several changes of clothes and shoes. And our versatile Drawstring Bag can be taken along with you to use as a laundry bag to store their dirty clothes, a toiletry bag to take all their things to the shower, a beach bag or even an out and about daytime backpack.