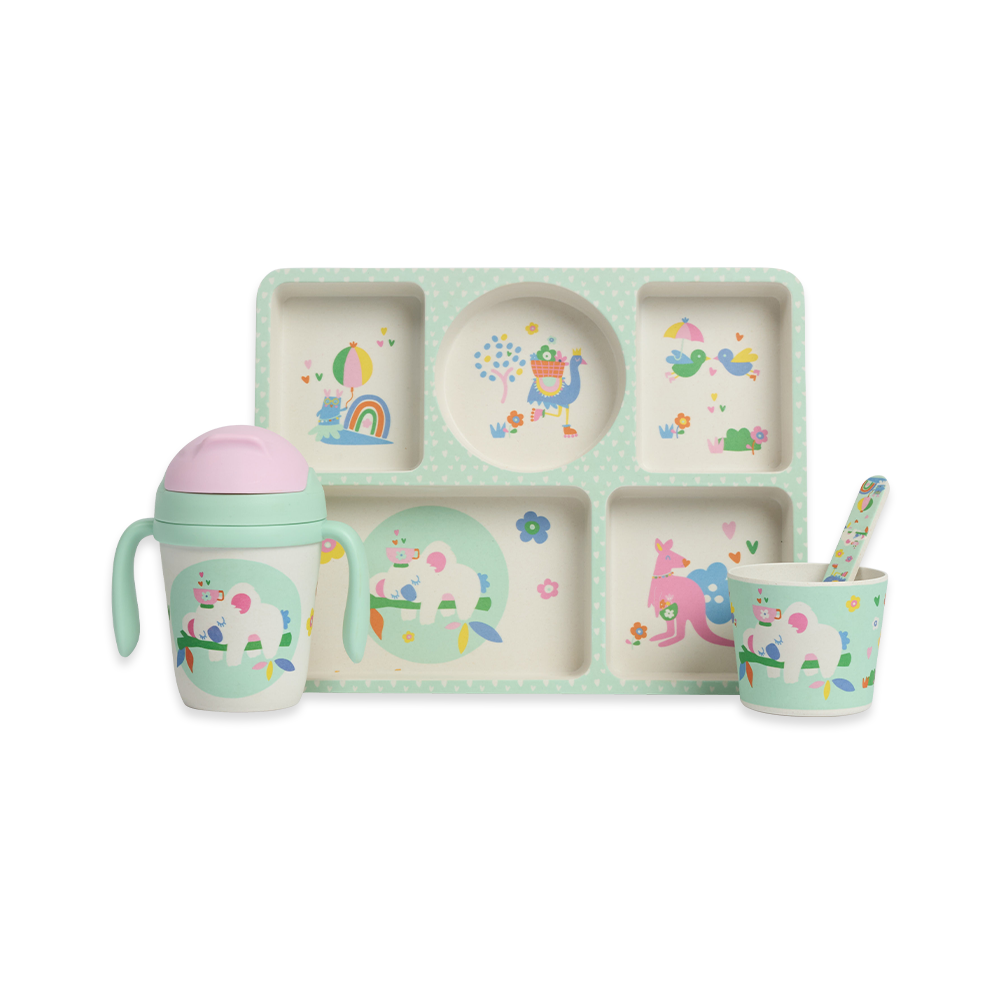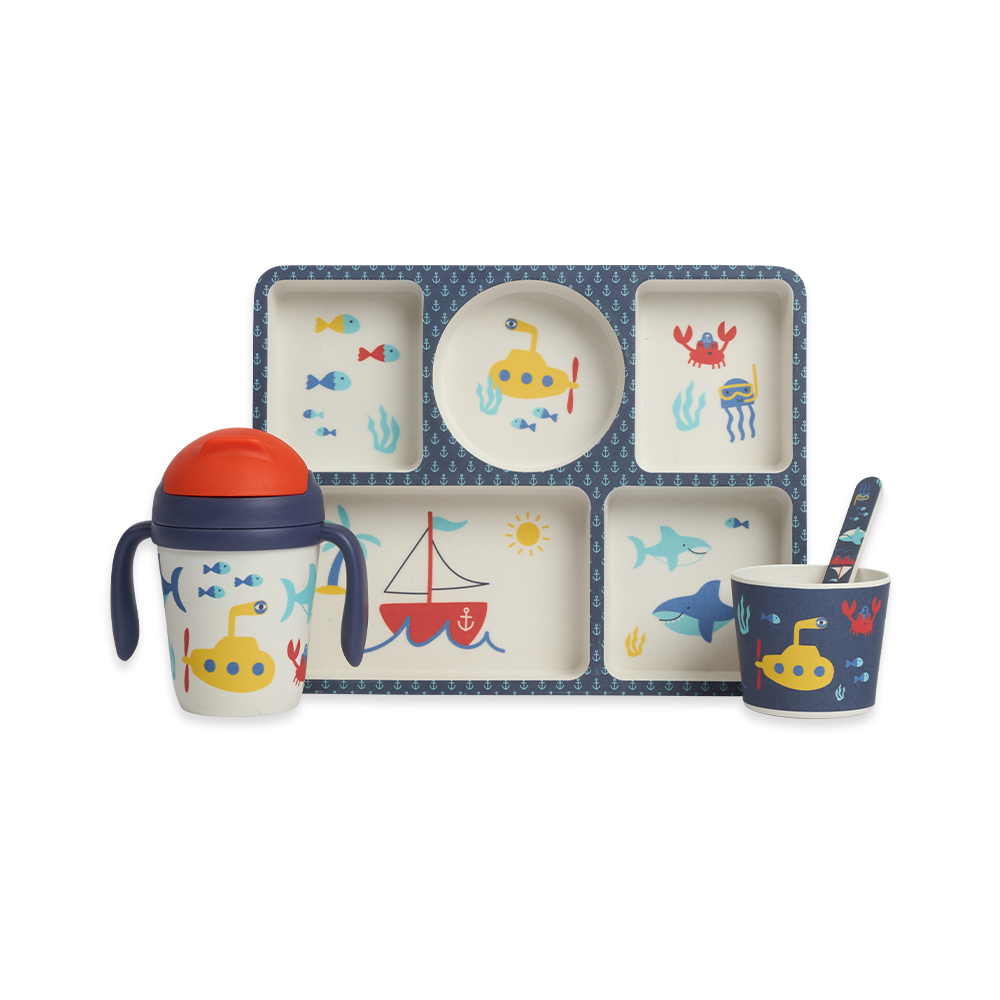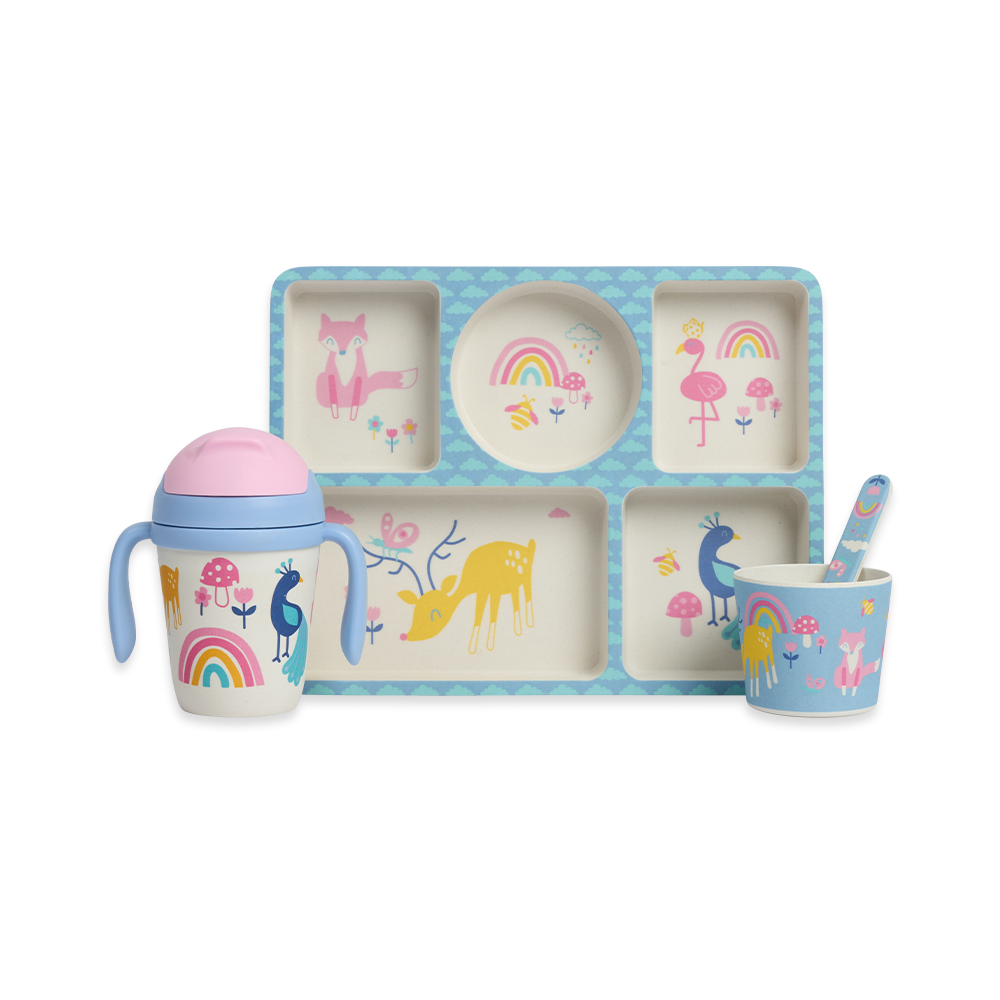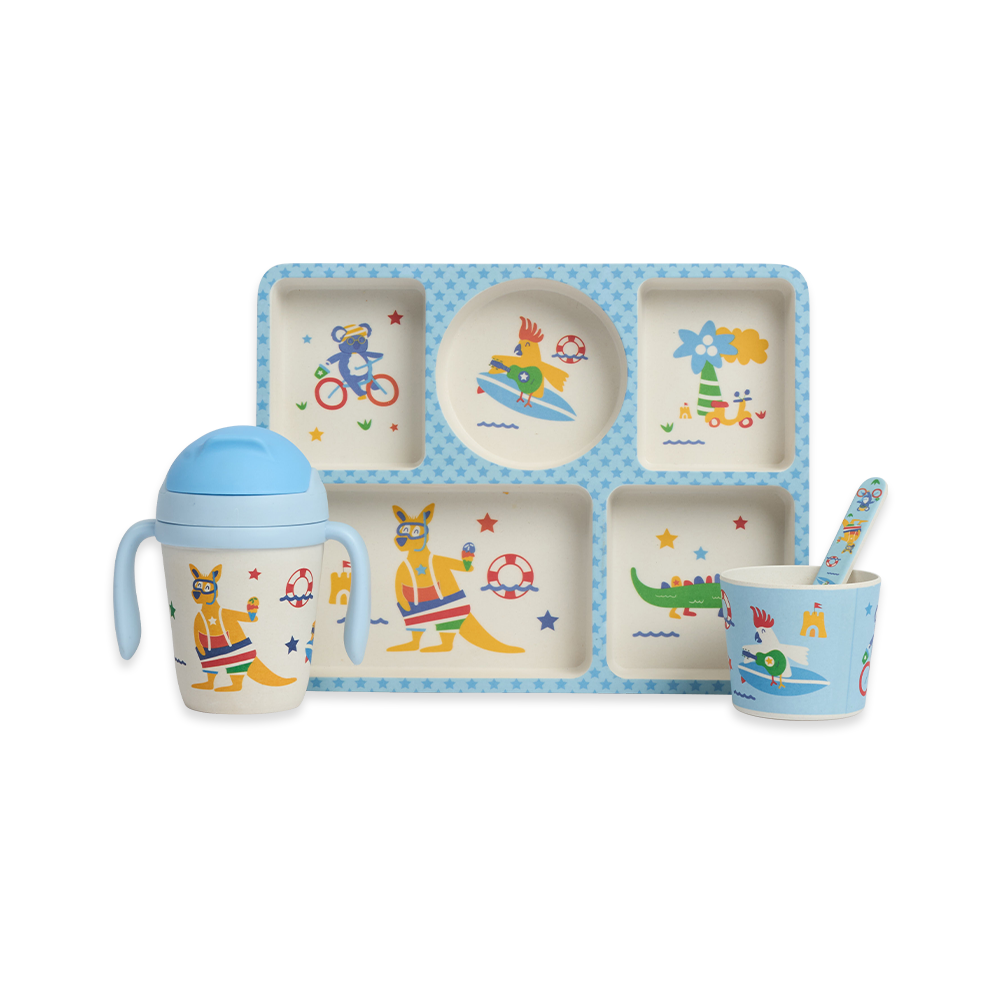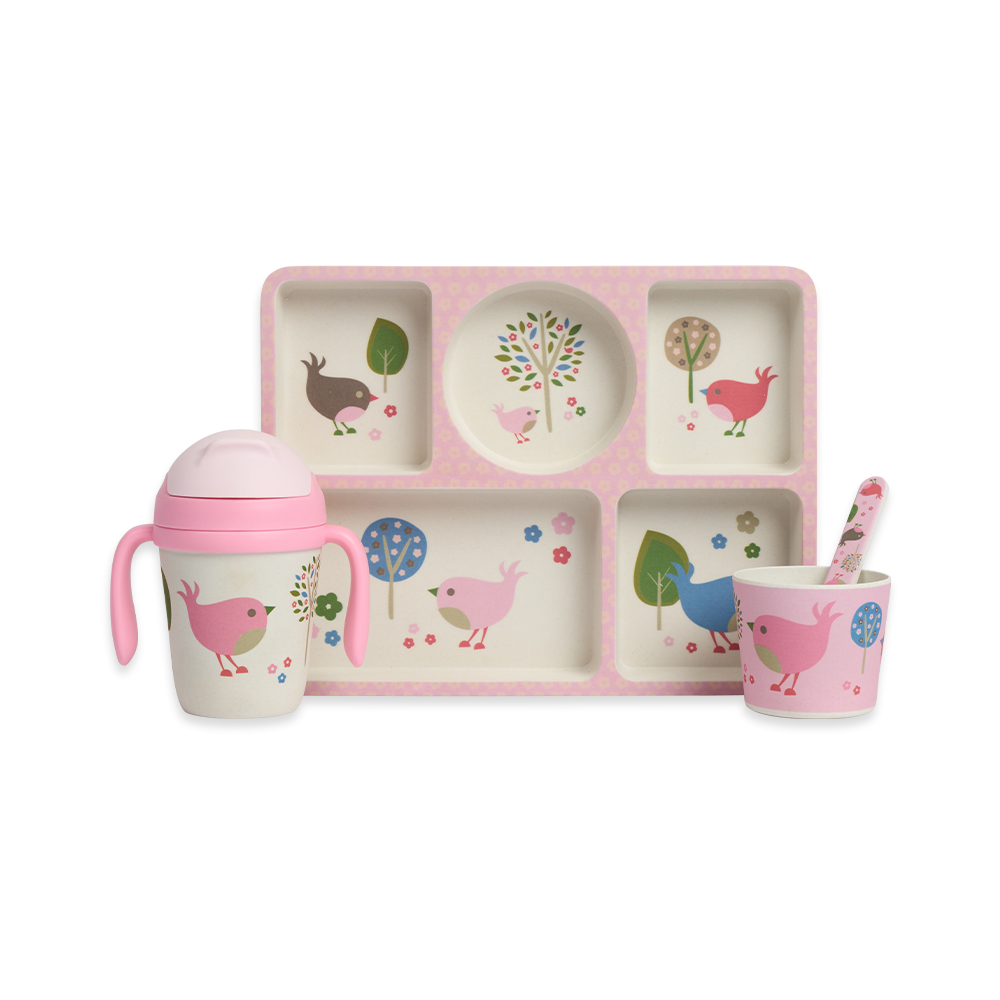 Bamboo Divided Plate Pack - All Designs
Sale price
$55.00 NZD
Regular price
$66.00 NZD
Tax included.
or make 4 interest-free payments of $13.75 AUD
Product Description
Shipping Details
Our children's Bamboo Divided Plate Sets come in all your favourite designs and are a perfect tool for little ones starting to eat independently. 
It's eco-friendly, made from tough yet lightweight bamboo fibre which is perfect for little fingers. 
The plate has seriously cute designs in each of the five sections to keep littlies interested and help them decide what food goes where. It's a great way to separate different textures as a learning tool when introducing new foods. The cup and spoon are light and easy to use, making it easy for toddlers to improve their coordination. 
Our Bamboo Sippy Cup is the perfect next step in your little one's independent eating and drinking journey. The silicone straw is soft and gentle and is weighted at the bottom so it stays in the liquid even when the cup is tilted. And in the case that your littlies loses it, we have replacement straws available. 
Even better, the whole pack is dishwasher-friendly, so cleanup is a breeze!  
What's

In

Our

Bamboo Children's Plate Set

?
5 Section

Bamboo

Divided

Plate

 

Bamboo Cup

Bamboo Spoon

Bamboo Sippy Cup
Practical Stuff
Top-Shelf Dishwasher Safe
BPA, PVC and Phthalate-Free

Divided Plate - Bamboo Fibre, 5 Sections
Cup - Bamboo Fibre 
Spoon - Easy to use Bamboo Fibre
1 x Sippy Cup - Weighted Straw, Flip Back Lid, Easy Grip Handles
Ages 6 months - 6 years

Dimensions

Plate H 21cm x W 26.5cm x D 2.5cm

Cup H 6cm x W 7cm

Spoon L13.5cm
Sippy Cup H 13.5cm x W 12cm x D 7.5cm
Available Designs
Rainbow Days
Anchors Away
Kipping Koala
Kanga Crew
Chirpy Bird
Dino Rock
Good to Know
Designed for everyday use
Not microwave or oven safe
More eco-friendly than plastic
More lightweight and durable than ceramic or glass
Supervision recommended